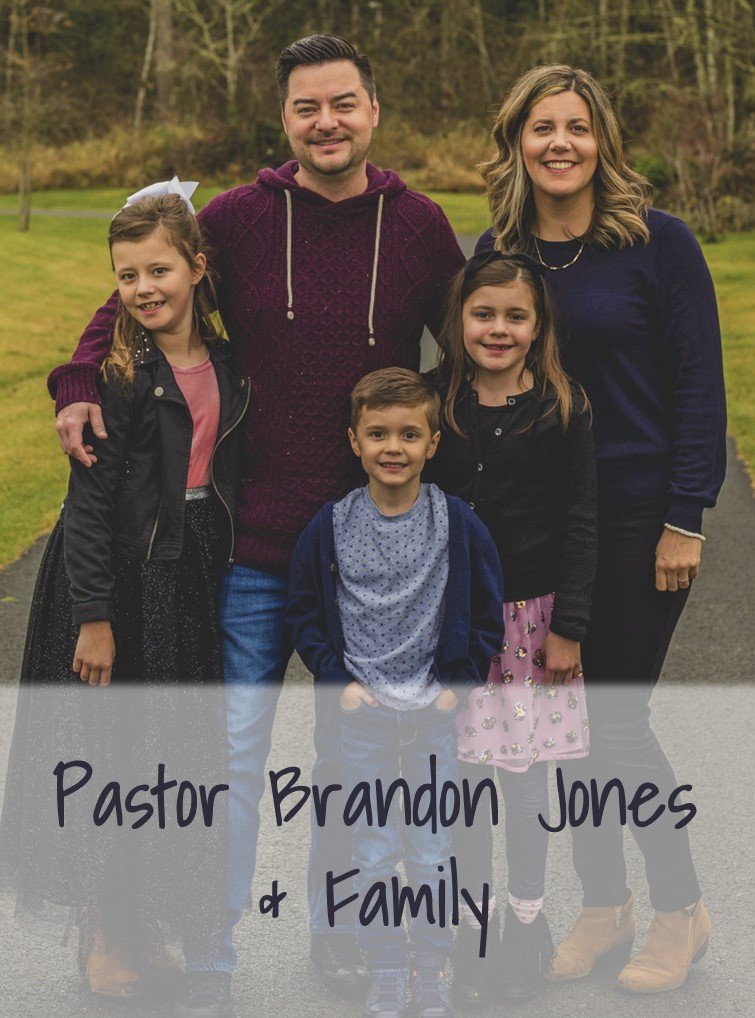 Meet our new lead pastor, Brandon Jones.
Update on november 5, 2020
The board and elders of Redmond Assembly are overjoyed to announce that Brandon Jones has been duly elected as our new senior lead pastor. The membership has overwhelmingly affirmed him as our next lead pastor, and he has enthusiastically accepted the position.
Brandon and Elaine want to put down roots in our community and are looking for a place for their family to call home, a place where their kids will grow up and fall in love with Jesus even more. Brandon wants to see an ever-expanding group of people who worship God with everything we have, who are truly living a fulfilling and Spirit-empowered life, people who have genuine love for one another, who worship God, and have a heart for the lost locally and around the world. He is looking forward to doing all of that here with us at Redmond Assembly of God.
The transition will take several weeks, and Pastor Ray will continue to lead our church in the meantime. If you have any questions, we are here for you. We will continue to keep you updated and look forward to continuing to love and serve God together with each of you as we move into a new phase of ministry in our church and community.
The Board and Elders of Redmond Assembly
QUESTIONS? THOUGHTS? WE'D LOVE TO HEAR FROM YOU!