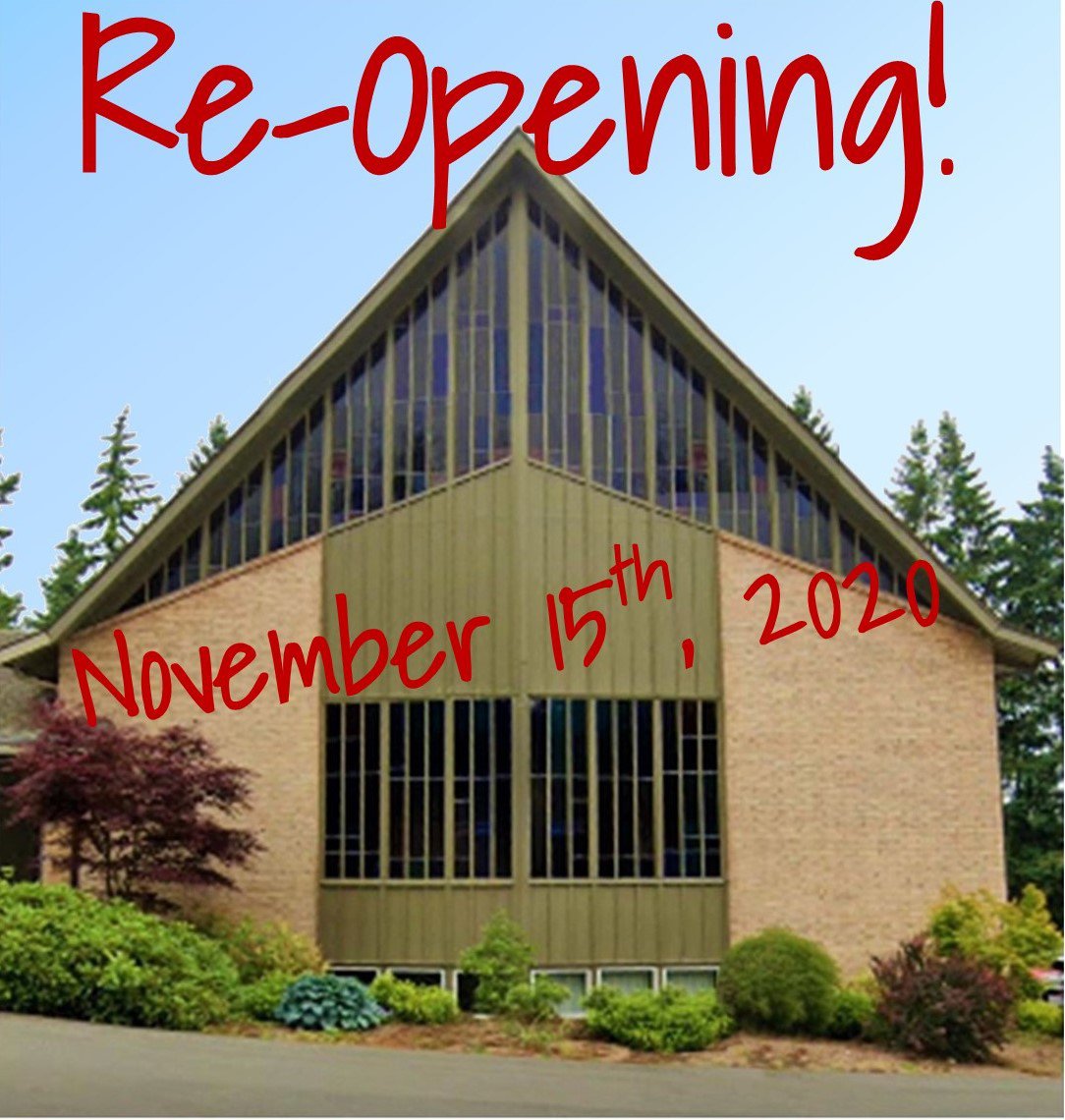 Re-Opening the Building
Update on november 6, 2020
Next Sunday, November 15 Redmond Assembly is reopening! We will be phasing in our services and gradually moving to a bigger plan. In November, we will have adults only; we are asking that all children and teens stay home.
In December we invite families to come together and sit together as a family unit (no children's ministry or nursery). For now, we will have only one in-person service at 11:00. Starting November 22, we will air a pre-recorded version of the live service at 9:15 on Facebook and on our web site.
All COVID regulations will be carefully followed, including wearing masks, physical distancing, health screening, etc. If you would like to help, please let us know.
Please let us know if you have any questions.
QUESTIONS? THOUGHTS? WE'D LOVE TO HEAR FROM YOU!