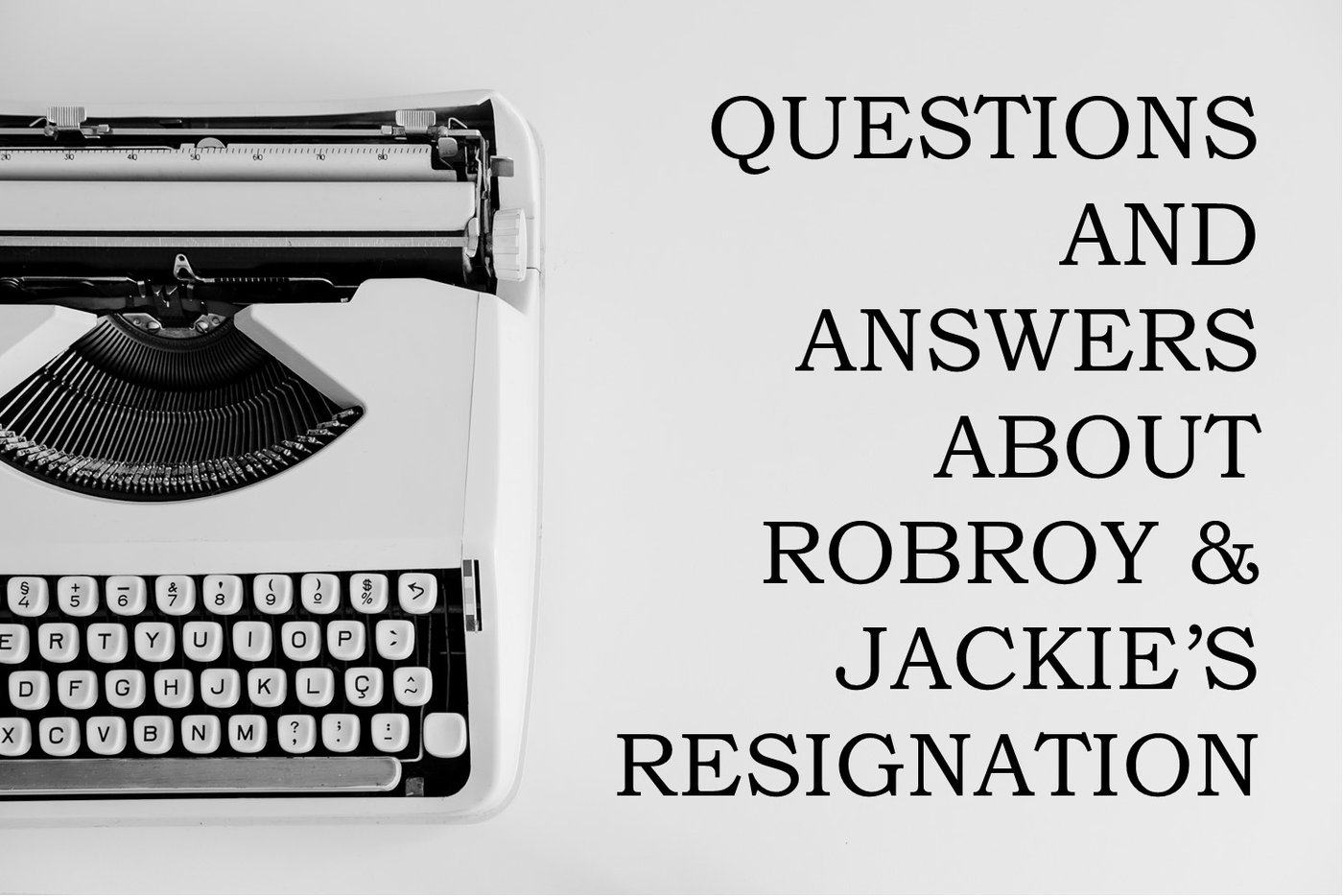 Questions and Answers About Robroy and Jackie's Resignation
LETTER POSTED MAY 17, 2020
Q: Why is Pastor Robroy resigning?
A: He and Jackie have felt a stirring in their spirits that a change would be coming for many months. After several months of concentrated prayer with the elders and other trusted advisers, seeking the will of God for the next direction in their lives, they believe that God is calling them away from Redmond Assembly of God.
Q: Why now?
A: Pastor Robroy desired to stay to help the church through the quarantine. However, as we experience continued stay-home orders, Jackie and Robroy perceived that the time has come for them to follow the Spirit's leading. With heavy hearts, they prepare to leave Redmond Assembly after more than 20 years of fruitful and loving ministry here.
Q: When is Pastor Robroy and Jackie's resignation effective?
A: Robroy and Jackie's last Sunday with us will be June 14. We are planning a celebration for that day, so please plan to join us. Consider writing a card of thanks and appreciation to them; be specific about how they have touched your life and family. We will be taking an offering for them on that day to show our appreciation for their many years of service at Redmond Assembly.
Q: Where will Pastor Robroy be going?
A: Pastor Robroy has accepted a pastoral leadership position, but in order to protect the other entity he is unable to disclose the details at this time. He will communicate with us the details of the position when the right time comes and he has been given permission.
Q: How will a new pastor for Redmond Assembly be selected?
A: We are governed by our church legal documents, (Constitution and Bylaws), and they provide specific instructions for the process of selecting a new senior pastor. Here is the process:
The bylaws state, The Board shall be responsible to conduct a search for candidates to fill the position of pastor. The Board shall form a search committee, comprised of the Board, the Elders, and 4 church members in good standing. The Secretary of the Board shall serve as the officer of the committee.
Thus, the committee will include members of the board: Sera George (Vice President), Erlene Johnson (Secretary), Tim Lucas (Treasurer), Autumn Slater, Max Williams, and David Kezia; the Elders: Dan Salinas, Dan Graf, Robin Hayes, Manuel Stephen, and Lori Doornenbal; and four members of the congregation in good standing. As the Secretary of the Board, Erlene Johnson will lead the committee.
This committee will seek counsel from the NW Ministry Network and others. We will set criteria for candidates and follow best practices for a successful pastoral transition. The candidate must be a credentialed Assemblies of God minister. As we search for a new pastor, we will keep in mind our past history, our present circumstances, our mission, purposes, core values, multi-ethnic makeup, and our ministry model. As part of the process, we will review resumes, check references, and select candidates to interview.
We will periodically announce our progress to the congregation, but I'm sure you understand that we will need to keep specific details in confidence until one candidate is agreed upon.
From the interviews, we will ultimately select one candidate to be announced and presented to the congregation.
The candidate will present his or her ministry to the congregation on a Sunday, including the delivery of a sermon to the congregation and a formal interview with the candidate following the service for all interested members of the church. Questions may be asked by any active member. A special business meeting will be held for the purpose of an election. The candidate must receive a 2/3 majority vote of the members present.
This process is proven to work effectively and is the normal method for Assemblies of God churches across the United States.
Q: Who will be eligible to vote for the new senior pastor?
A: Official members in good standing of Redmond Assembly of God who are present at the special business meeting called for this purpose.
Q: What will happen with the rest of our staff?
A: Pastor Chris will be taking a much-anticipated Sabbatical this summer, and he and Morgan will be doing some traveling, but he is excited about coming back in the fall and launching Family Ministries. Pastor Suresh and Pastor Andrew will remain on staff and continue their ministries as they have been. Other staff members intend to stay and support the church during this time.
Q: When will we have a new senior pastor?
A: The pastoral search committee will immediately begin diligently seeking a new pastor. This process could take several months, but we will keep the congregation updated regularly.
Q: Who will lead the church in the meantime?
A: Ray Jennings will be our interim pastor until a new pastor arrives. Ray and Sandy pastored our church about 35 years ago, and he filled in a couple years when Robroy was on Sabbatical. They know and love our church. He will work in conjunction with our preaching team to maintain a regular preaching schedule and will work with the staff in day-to-day operations. He will also help prepare the church for the changes that come with a new pastor. And he will work with the staff and the Care Teams to provide pastoral care for the staff and the congregation.
Q: How can I help?
A: Please pray for the pastoral search committee and allow this process to come to a satisfactory conclusion. Please be patient because thoroughly vetting and interviewing candidates can be very time consuming, and members of the pastoral search team also have families, day jobs, and other obligations to consider, so give them the gifts of encouragement and prayer.
Q: What if I have a friend or relative that I would like to recommend as a candidate to be our new senior pastor?
A: If he or she is a qualified, credentialed Assemblies of God minister, you may encourage him or her to email a resume complete with photo and references to SearchCommittee@RedmondAG.org.
Q: Who can I talk to if I'm struggling with this announcement?
A: We understand that this may be shocking to some of you, and you may find yourself overly sad and grieving about this. If you need to talk to someone about this, please contact me at Erlene@RedmondAG.org or you can contact one of our elders Dan Salinas at DanielGSalinas@comcast.net.
We know that God has a plan, and He's working it out even now.
Blessings,
Erlene Johnson, Pastoral Search Committee Lead
Erlene@RedmondAG.org
QUESTIONS? THOUGHTS? WE'D LOVE TO HEAR FROM YOU!